Information for schools
Information on our offer to schools available here.
Music Coordinator Information
The CMS offers curriculum advice and support to schools and school music coordinators and can also provide teachers to deliver curriculum music lessons, singing assemblies and school choirs.
School music coordinators are invited to termly meetings where they can meet other colleagues, share ideas and resources and receive updates and training.
Music coordinators are also kept informed of any workshops, training opportunities and programmes offered by our Hub partners and any other organisation that we think will provide a useful and quality service.
Schools and coordinators can also access the online Primary Music scheme of work, Charanga through the Music Hub at a reduced annual cost.
Please contact jo.milne@lbbd.gov.uk for more information.
Charanga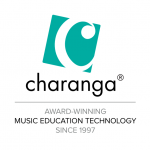 Details of the next Introductory training session for Charanga will follow.
Music in the Early Years Foundation (EYFS)
Barking and Dagenham Music Hub (CMS) commissioned an important piece of research on Music in the EYFS settings in the borough.
The aim of the research was to establish what is already happening across the borough in EYFS school settings in regards to music education and singing and also to find out from schools if there are gaps in their provision or areas for development. The resulting document from this research is the EYFS Acoustic Futures report, highlighting our findings.
From the information received we are putting together a bid to trial a new pilot which aims to address issues raised during the consultation process.
Primary Music Festival
Once again, the Primary Music Festival 2022 had to be cancelled because of concerns about Covid infection rates. The Primary Music Festival has always been a time of celebration with concerts held over several days with 41 participating schools performing to each other and singing two songs altogether.
Music though has been flourishing in schools around the borough and increasingly pupils are starting to sing together again. This year schools were asked to submit their recordings of This Day.
Many thanks to the following schools for their contributions; Richard Alibon Primary School, Hunters Hall Primary School, Thames View Junior School, Southwood Primary School, and Furze Infant School.
Close